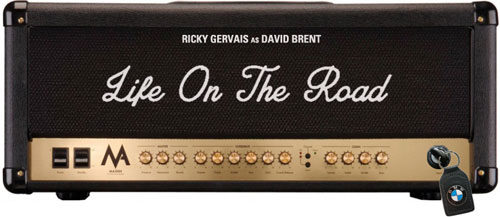 22 NOVEMBER 2014
I've finished principal photography on "Derek: The Special" and have started the editing process.

It will be shown in December on Channel 4 in the UK and the rest of the world next year on Netflix.

It probably went better than anything else I've ever done and was quite a bittersweet experience. So much fun but sad that I'm ending it.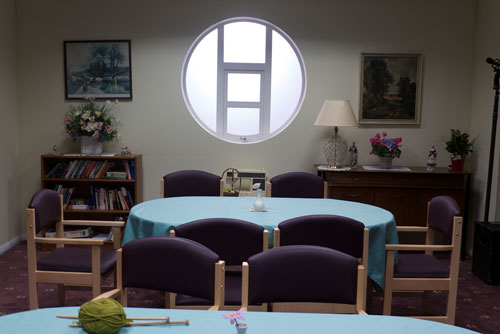 I have to interrupt editing for a week to pop over to New York for the world premiere of "Night At The Museum: Secret Of The Tomb" and then back to London for Christmas.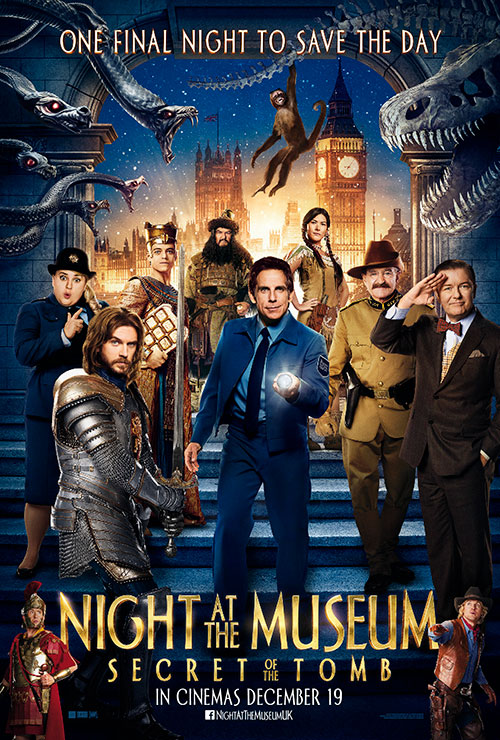 In the new year I start pre-production on my next movie "Special Correspondents". I'm writing and directing and starring opposite the mighty Eric Bana. No pressure.



9 NOVEMBER 2014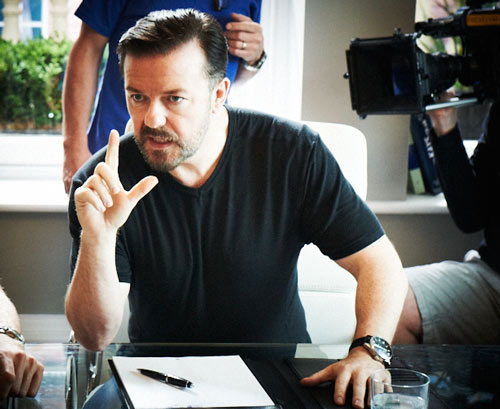 As you may have read, I am writing and directing a new movie next year called 'Special Correspondents'. [Read more about it at
Total Film
]

It stars myself and Eric Bana as a couple of news radio employees who do fake war reports from the safety of a Spanish restaurant in the heart of Manhattan. (Convenient)

After this is shot and edited I'll film the David Brent movie.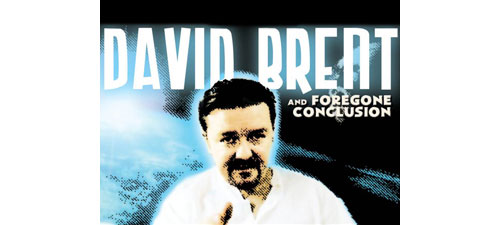 Then I'll probably do a stand-up tour. In 2018 I will sleep.
Before any of this I'm filming the final chapter of 'Derek' in the form of a one-off special. (Why change the habit of a lifetime?) It's a bittersweet experience as always. I'm sorry to end it but I know that leaving something you love and starting something else is always the best thing to do creatively.
Don't forget to order the DVD. [
Amazon UK link
]
Merry Xmas.
22 OCTOBER 2014
So I recently announced that I would be doing this blog to document the complete process of making a movie, from conception to release.

A film's life cycle, if you will.

I thought it would be an interesting read to budding writers or directors or just a fluffy read for fans of The Office. Oh, and that's the point; it was specifically concentrating on the up coming Brent movie, Life On The Road.

However what I seem to be proving is that I can't just focus on one project. I never do. I'm usually doing three or four things at once. This is because I do everything myself.

Usually, an actor can flit from project to project never having to worry about funding, distribution, writing or editing. I've been working on something for a year before I film it, and then a year after by the time I've edited it and run around the world screaming "Please fucking watch this film wot I made!"

My point is this blog seems to be about all the diversions and other projects I seem to be doing while trying to concentrate on the thing I'm actually meant to be doing. That's interesting too I hope.

Anyway, this week I finished writing the Derek Special and then jumped on the furniture to celebrate. Just like Tom Cruise.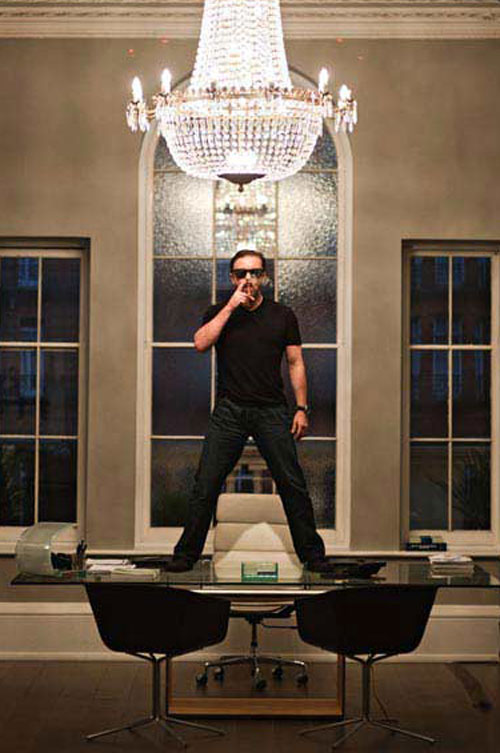 27 SEPTEMBER 2014
So, things that stopped me from writing the David Brent screenplay this month included...

A ridiculously fun cameo in the brilliant new ABC comedy musical Galavant. I play a medieval rock & roll wizard who basically hands out psychedelic potions to get people off their tits. He also sings. He turned out like a mixture of David Bowie and Kev from Derek. I loved the wig.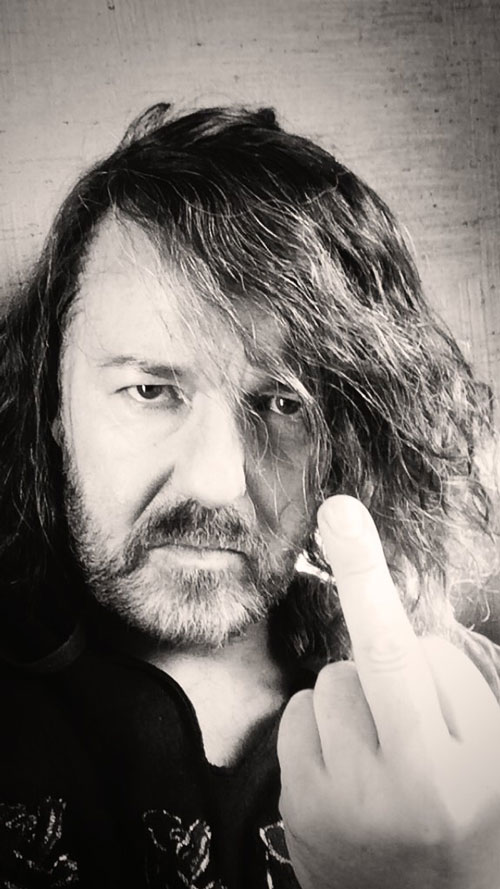 A trip to beautiful Vancouver to add final touches to Night at The Museum 3.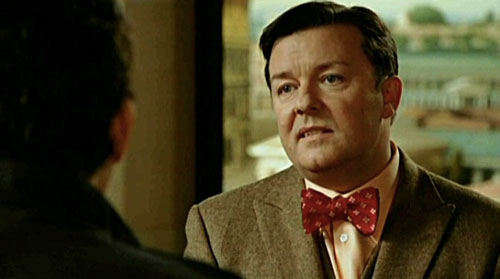 Again, pure fun. Dr McPhee is such an odd little man. I like him. He just has absolutely no social skills. His heart's in the right place though. Like Brent I guess. Which reminds me, I have to write a screenplay.


14 SEPTEMBER 2014
The trouble with announcing you're going to do a blog documenting the process of making a movie is that when you've done fuck all for a week there's not much to write about.

I should point out that I haven't just been getting drunk on a beach somewhere. I just haven't done a lot of writing on the Brent project.

That happens sometimes.

I've been working on a Derek special actually. I did toy with a third series, particularly after the Emmy nod, but I decided to stick to my usual formula of two series and a special.

Anyway, that's why I haven't made much progress with 'Life On The Road'. I did write a new song though. It's called 'Native American', and it's David's insightful look at how the North American Indian has been treated. He basically used Wikipedia and then made stuff rhyme, but I'm pretty sure that's how Bono does it these days too.

The difference is, Brent tries to sell his songs and not just give them away, willy nilly. He does have similar taste in Cuban heels and glasses though.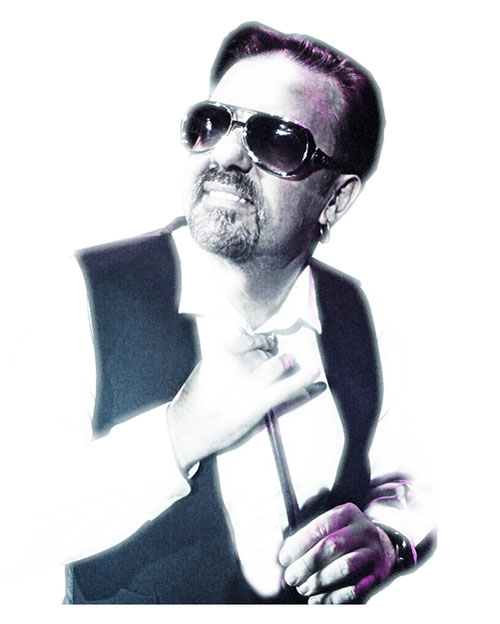 5 SEPTEMBER 2014
Creativity is the ability to play.
"If you find a job you love, you'll never work again." Winston Churchill.

To be honest, I never really thought being a comedian was a job. I always thought it was something one did to avoid getting a job.

Now I've realised it is a job. It's the best job in the world. Everything is part of the process. Even Twitter.

I got a tweet once that read, "Rick, you're worth £80 million. How can you spend so much time on Twitter?" I replied, "You've just answered your own question."

My answer was of course a flippant joke. I don't really believe having money is why I can waste time. I actually believe that being on Twitter isn't wasting my time. If I'm responding, inflaming, provoking, offending, defending... then, I'm thinking. That's always a good thing.

But the best thing is just playing. Just playing; mucking about for the hell of it.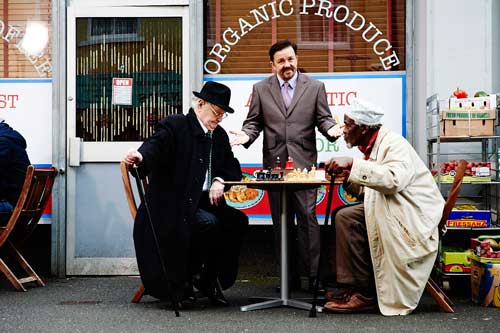 Although, I could technically count that as work. Dicking about should be tax-deductible for me.

Let me explain. Scientific studies of creativity have basically concluded that it can't be taught, as it is a "facility" rather than a learned skill. Putting it very crudely, creativity is the ability to play. And, to be able to turn that facility on and off when necessary. This makes perfect sense to me. Everything I've ever written, created or discovered artistically has come out of playing.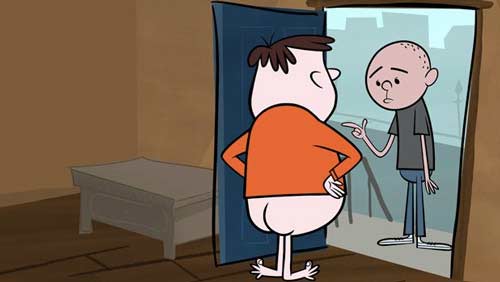 Stephen Nachmanovitch said that, "Creative work is play. It is free speculation using materials of one's chosen form."

Basically mucking about with the stuff you have in front of you. Experimenting with it, seeing what happens, and keeping the stuff you like I guess. In fact Scott Adams said, "Creativity is allowing yourself to make mistakes. Art is knowing which ones to keep."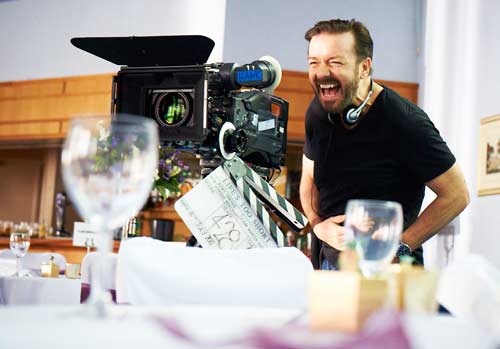 You have to let yourself go to be creative. Children possess this quality but then seem to lose it as they are told, "it's not the done thing". Pablo Picasso summed it up well; "Every child is an artist. The problem is how to remain an artist once he grows up".

The answer is simple. Never grow up. I don't mean don't become an adult with responsibility and the weight of the world on your shoulders. I simply mean if you're writing or directing give yourself enough time to play. Play the fool. Goad. Shock. Laugh. Trip over something that isn't there. Try something. And never be afraid to fail. That failure is useful too. It's just another building block.

Fame can curb your playful streak in the same way as adulthood, as it's another form of societal pressure. This is dangerous as comedy at some level always has an element of undermining normality. The reason fame can stifle this is because reputation suddenly matters more. Now, it's not just some idiot annoying everyone in the pub, it's that idiot Ricky Gervais. I didn't care about strangers thinking I was an idiot before because they didn't know me. Now, they think they do. But, I've realised something. As important as reputation is in this case, it's still only what strangers think is true about you. Character is who you really are. Only close friends really know you and that's all that counts in the end.

It doesn't mean you're not more careful though. Tiny things can get taken out of context and you're often on your guard with this in mind. There seems to be a real 'us and them' battle with artists and critics. An artist moaning about critics is like a fisherman moaning about waves. Tough. They're there. They're there because artists are there. And in some cases vice versa. I think that's because there's limited space for successful creators.

It's no lie that some critics have never tried or have failed at the thing they now offer 'advice' on, but that doesn't mean that some of them aren't right sometimes. Some great ones are right a lot of the time. And yes there are some great critics. Sure, there are shitty critics. But fuck me there are shitty artists too. There are artists so shitty they couldn't even be critics (that's a joke by the way). You could say, "what's the point in critics?" Good question. I'd like to answer, "no point at all" to be honest. But actually I think there is a point to them, and it's this - they simply add to the debate. Just like chatting with friends, just like this little thing I'm writing now.

The point of art is to make a connection. If people talk about it, it's succeeded in a way. People have assumed that, because I don't listen to critics, or take studio notes or whatever, that I think I'm perfect and have never made any mistakes. This could not be further from the truth. Making the mistakes is the point, is the fun, is the important bit. But they have to be my own. The writer Rita Mae Brown said, "Creativity comes from trust. Trust your instincts. And never hope more than you work." The only difficult bit about this is getting final edit. So much creativity is stifled by people who 'know better', or by fear of failure, and before you know it, your goals have been twisted and you've forgotten what you set out to do.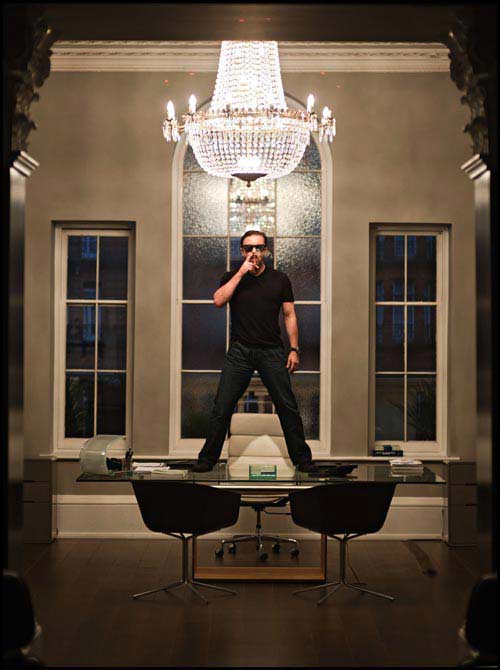 I know many journalists in interviews have considered me combative, defensive and pedantic. They'd be right. But I bet they've never been misquoted. It's infuriating. And I'm careful in interviews because that's the last bit of influence I have on the result. They have the power of the edit. With Twitter I'm much more laid back because my side of the story is out there in black and white too. There's a lovely equality about it.

Everyone is famous on Twitter. Everyone has their platform. There are downsides to this and sometimes the internet seems like everyone is just emptying a drawer out of the window, but that's freedom of speech. You can't censor things based on quality. Nor should you. To each his own. I've been critical of this sort of non-regulation in the past and I think I described forums and chat rooms as graffiti. Well maybe Twitter is just another big toilet wall, but there's as much clean space and spray paint as you'll ever need. What are you going to do with it? Create something or destroy someone else's picture?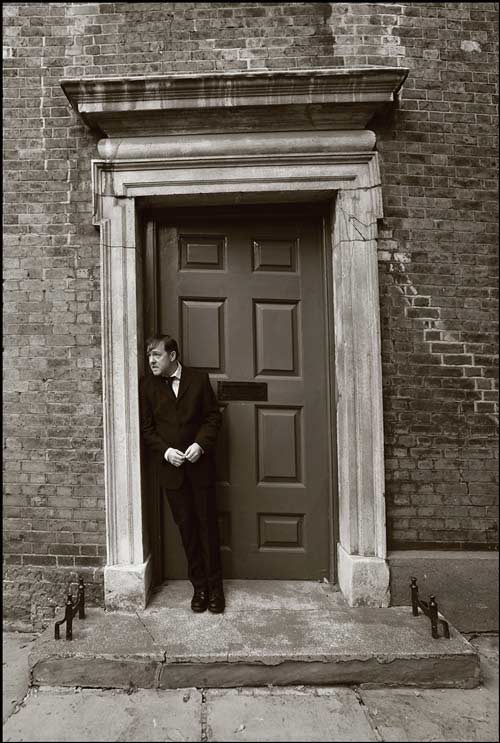 2 SEPTEMBER 2014
Fiction at its best is role play for the soul. Heroes triumph. Villains get their comeuppance, and no one in real life gets hurt. It acts as an emotion simulator that prepares us and sharpens our instincts for the real thing.

Humour helps us through adversity and comedy is a training ground. Personally, I love the comedy of recognition. I'm quite a slave to realism because I think it makes everything resonate a little more. I don't mean everything has to be tediously pedantic. I just mean naturalism draws us in more. It helps us empathise and suspend our disbelief.

This is why I think that my number one rule is to "write about what you know". Not just to be technically factual in your observations but actually to infuse your moods and hopes and dreams into the characters. And most importantly your failures.

Comedy at its most dangerous exercises your fears and failures more than your joys and successes. Pathos is a very powerful tool in comedy. Particularly when coupled with a character's blind spot. David Brent wants to be loved. He thinks fame is an easy shortcut. When you realise this, pretty much everything he does and says is funny. Or excruciating. Either way, it's amusing.

My personal favourite episode of The Office is Training Day, when Brent gets the guitar out. I sat through hundreds of days like that when I worked in an office, and coupled with my failure as a musician, this episode was both an exorcism and exhilarating. It proved a hit combination with the audience too and I still get more comments about that ep than any other.

To cut a long story short, all these reasons are why I'm using Brent's musical ambitions as the main theme of his comeback.

This is the blog that documents the movie from script to silver screen.

The film's title, by the way, (also the title of one of Brent's rock anthems), perfectly reflects his two jobs; Cleaning Product Rep. & Touring.

This is "Life On The Road".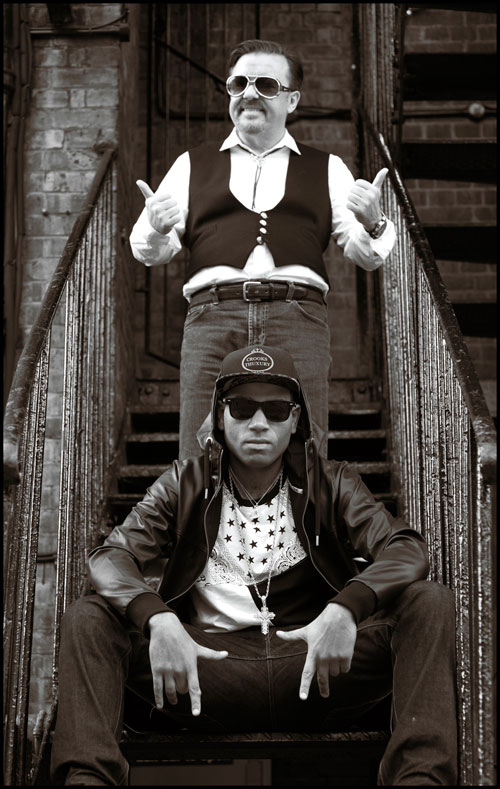 30 AUGUST 2014
It's probably been obvious that, what with Twitter, Facebook and Instagram, this blog has taken a little redundancy package of late.

Thoughts, news, charity appeals, and bath pics are all so short, sweet and instant these days, However, I actually started this blog a few years ago to log the complete process of making a movie from beginning to end, and did. That's why the URL address has "This Side Of The Truth" in it. (The working title for The invention Of Lying.)

Anyway, I thought I could bring back the more detailed blogginess to document the David Brent Movie: the writing process, funding, casting, filming, editing and eventually PR. That way, only really hardcore film buffs/comedy fans need to visit without unwanted spoilers permeating all social media.

I will now tweet this blog to gauge interest. In the meantime, here is the latest photo of the man himself...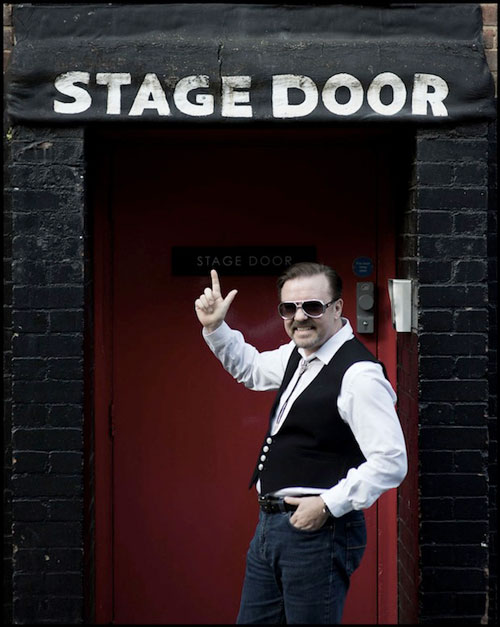 Ricky's prior blog entries continue
here