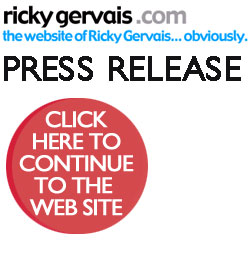 CEMETERY JUNCTION
BEGINS PRODUCTION IN LONDON

London, 16th June 2009 - Filming starts in London today Tuesday 16th June on CEMETERY JUNCTION, the first movie written and directed by Ricky Gervais and Stephen Merchant, the multi-award winning team behind The Office and Extras.

RALPH FIENNES (The Reader, Schindler's List),
RICKY GERVAIS (The Invention of Lying, Ghost Town),
EMILY WATSON (Synecdoche, New York, Breaking the Waves) and
MATTHEW GOODE (Watchmen, Brideshead Revisited)
feature alongside stars-of-the-future CHRISTIAN COOKE, FELICITY JONES, TOM HUGHES and JACK DOOLAN.

CEMETERY JUNCTION tells the funny, touching and universal story of being trapped in a small town and dreaming of escape. In 1970s England, three blue-collar friends spend their days joking, drinking, fighting and chasing girls.

Freddie (Christian Cooke) wants to leave their working-class world but cool, charismatic Bruce (Tom Hughes) and lovable loser Snork (Jack Doolan) are happy with life the way it is.

When Freddie gets a new job as a door-to-door salesman and bumps into his old school sweetheart Julie (Felicity Jones), the gang are forced to make choices that will change their lives for ever.

Ricky and Stephen Merchant say, "CEMETERY JUNCTION is going to be glossy and glorious, full of humour, romance and drama, as well as our usual observations on the truth and absurdity of real life."

Follow Ricky's blog on rickygervais.com as the film progresses through production.

CEMETERY JUNCTION will be in cinemas in 2010.