These are the first glimpses of how Ricky will look in the forthcoming episode of The Simpsons entitled 'Homer Simpson, This Is Your Wife', written by Ricky himself.

These images are from the storyboard that is used by the animators to guide the making of the finished show. Obviously, they're not the finished drawings.

No UK transmission dates are available as yet, but we'll keep you posted.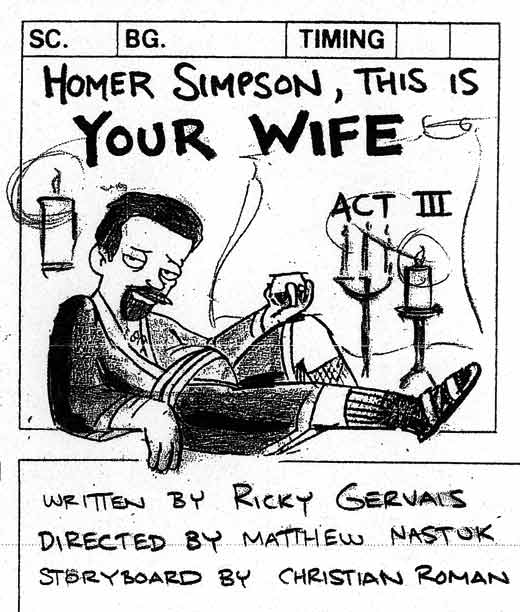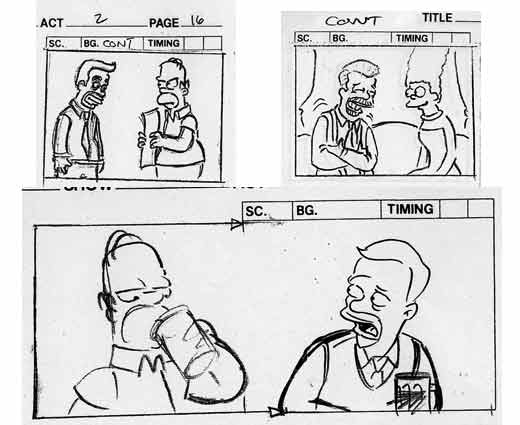 | | | |
| --- | --- | --- |
| | Obviously these sketches are copyright of Fox TV, The Simpsons, Matt Groening etc. No reproduction without their permission. | |





/** * 250 pixel wide table containing login/logout etc. User has already logged in, so display relavent links, including * a link to the admin center if the user is an administrator. */ $toptagline = "