STATUS: Filming

This Side of the Truth is Ricky's first movie as writer and director together with Matt Robinson. It's a comedy set in a world where no one has ever had the ability to lie. Until now.

Ricky plays Mark Billison - a very unsuccessful screenwriter in his forties with average looks, moderate intelligence and little hope for the future. He's basically a nice chap, but a bit of a loser.

In a world without fiction, film entertainment consists of unembellished readings of historical facts, and since Mark is saddled with writing about a particulary uneventful period of history he finds himself in the doldrums career-wise.

However, Mark is about to make a momentous discovery - the intentionally false statement.


---

Read more about the making of This Side of the Truth in Ricky's movie blog. Click below.


---

The Cast
A lavish profusion of comedic and dramatic talents, including...

Jason Bateman (off of Teen Wolf Too)
Jenifer Garner
Rob Lowe
Jonah Hill
Tina Fey
Louis C.K.
Jeffrey Tambor
Patrick Stewart
Christopher Guest
John Hodgman


---
Some pics (lots more pics and video in the blog)...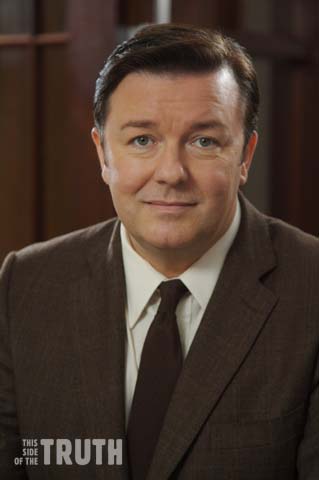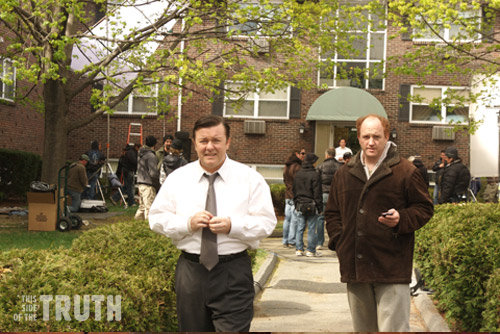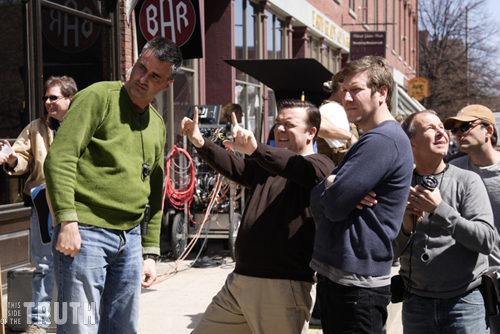 /** * 250 pixel wide table containing login/logout etc. User has already logged in, so display relavent links, including * a link to the admin center if the user is an administrator. */ $toptagline = "